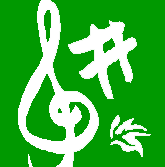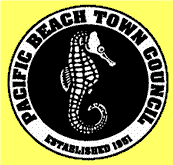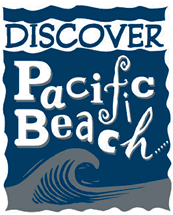 2007 Pacific Beach
Concerts on the Green
Sundays, Jul. 22 through Aug. 12, 4 – 6:30 pm
with supporting non-profit groups:
PB Community Foundation,
Discover PB
Sponsors and Donors
The Pacific Beach Concert on the Green Committee would like to thank the Sponsors and Donors for believing that music has a place for the enjoyment of all in Pacific Beach at our beautiful Kate Sessions Park. With their commitment we are able to coordinate our Fourth Season of four concerts for your enjoyment during July and August 2007.
Please support the local businesses that contributed to Concerts on the Green
Our thanks also to individual sponsors and in-kind donors, invaluable assistance from the Pacific Beach Recreation Center, and all the volunteers that have made these events possible.
2007 Concert Sponsors and Donors
Individual Concert Sponsor/Co-Sponsor
Cymer
Concert Partners
Great News (Ron Eisenberg)
Councilmember Kevin Faulconer
Concert Fans
Downie Beckett
Eric & Jennifer Busboom
June Sandford
Damon Westwood, DDS
Concert Friends
Charlie Blane (Charles F. Blane, Realtor)
Buechel Chiropractic, Inc
Mike & Julie Colman
Dave & Billie Crow
Otto Emme
Byron & Carol Gutwein
Hulquist Insurance Services, Inc.
Britta Justesen
Madeline Klingler
Lawrence & Lois Lewis
Mission Bay Realty (Jim Moore)
Joseph & Colleen Monaco
North Shores Printery
Doraine Offerman
Maureen Ostrye
Steve Richards Realty
Joe Snider, DDS & Terri Nguyen, DDS
VFW Pacific Beach Post 5985
John & Mary Wilding
Concert Donors
Greg & Eve Anderson
Anonymous
Katlin Ayers
Kevin Moran
Mary Lee Poparad
Christine Shay
Chip & Sandra Thompson
In-Kind DonorsBeach & Bay Press
San Diego Califonia Online
Sign It
More Sponsors and Donors will be posted soon

DONATIONS are greatly appreciated and tax deductible.
Please make checks payable to "Concerts on the Green"
c/o PB Town Council, 1706 Garnet, San Diego, CA 92109
Click here for donation form